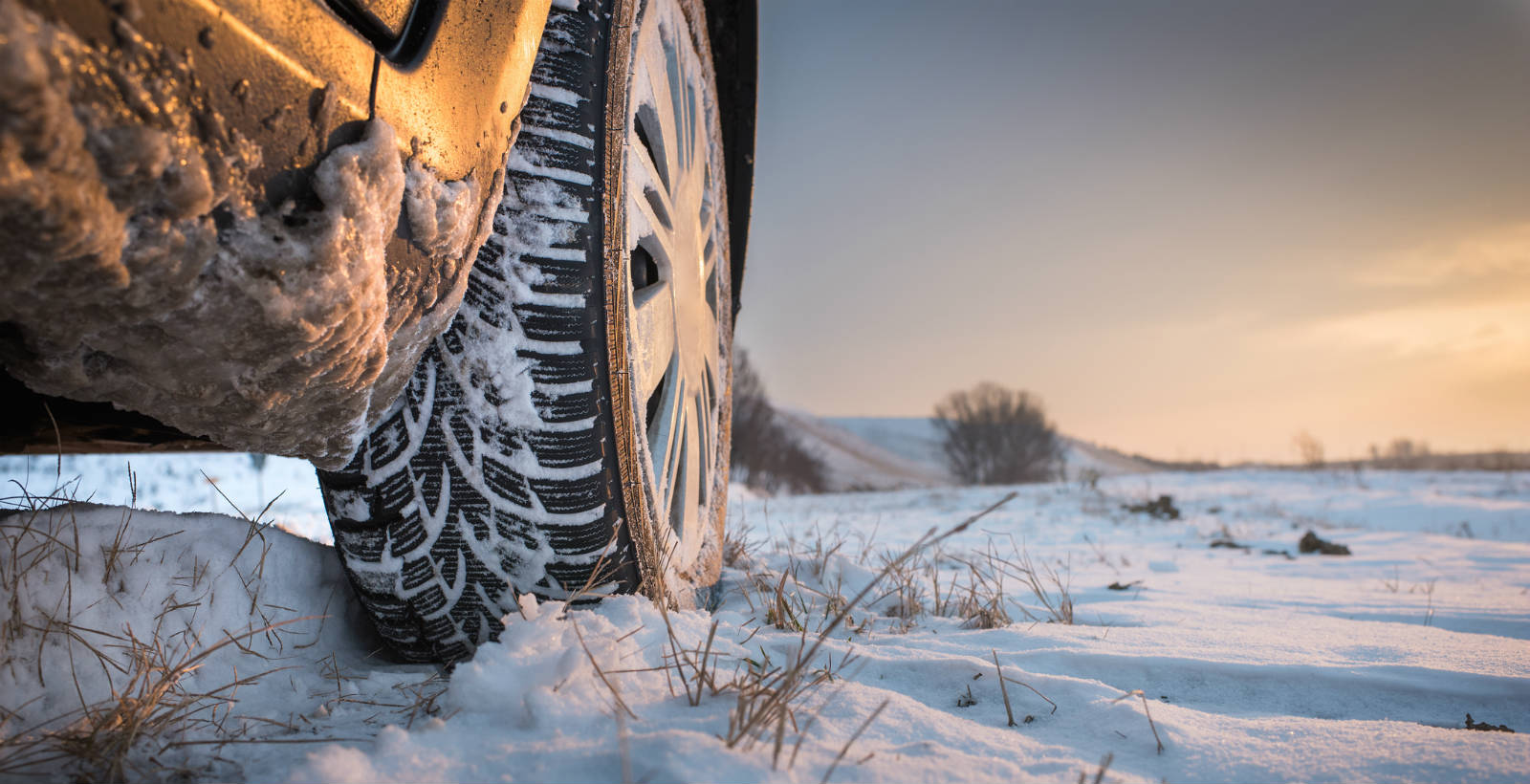 S truck by the worst snowstorms in over a decade and unable to get to work for three days, learn how it was business as usual for Pretavoir staff using the Horizon hosted phone system and mobile apps from Columbus UK.
The 'Beast From The East' Arrives in the UK
Overnight on Wednesday, 28th February, unprecedented amounts of snow fell across the UK. Scotland was severely affected by the so called 'Beast from the East' and swathes of councils were forced to close all schools and public buildings with little respite from the storm for over three days. Most of Scotland's transport infrastructure was crippled and rural towns and villages were temporarily cut off as councils battled to keep primary routes open. Such was the severity of the Siberian borne snowfall, the impact on businesses that were ill-prepared for the storm was significant, as most of the Scottish workforce was unable to make their usual commutes to workplaces and forced to stay at home for three days. This was one of the most costly weather events in years and wreaked havoc on the UK economy with some estimates putting the bill at over £1bn a day in lost sales and productivity and halving GDP growth in the first three months of the year [1].
Managing in the Eye of the Storm
Whilst Pretavoir's ability to ship goods was hindered temporarily due to the unprecedented snowfall, their telephone-based operations and customer service team was unaffected despite staff being unable to reach their main office. This was achieved by using the Horizon Mobile Client for Android and iOS mobile devices. The Horizon Mobile Client is an optional bolt-on for a hosted phone system called Horizon, which is supplied by Columbus. Pretavoir operate Horizon at their head office and other sites in Glasgow. As far as Pretavoir were concerned it was business as usual, calls were automatically routed to the homeworkers' Horizon Mobile Clients installed on their smartphones, which meant they didn't miss a call. As well as providing the homeworkers with the ability to make calls and present the correct business numbers to callers, the Horizon Mobile Client provided access to all the features they would normally use on their desk phones in the office, including music on hold, call transfer between all system users and external telephone numbers, conferencing and call recording. The Horizon Mobile Client also provided the users with instant messaging, one click to dial contacts and presence information so they knew who was busy or unavailable despite them being in different locations. The Horizon Mobile Client provided Pretavoir with an incredibly versatile disaster recovery solution and helped them manage the extreme weather situation with relative ease.
It was up to Tony Jackson, who manages Pretavoir operations to steer the company through the extreme weather and he reflects on the situation below.
"9pm on Wednesday 28th February our decision to close the office next day was an easy one, we could not risk staff battling through the snow to reach our city centre office. With most of our customers outside of the UK who would have no idea that we were in the middle of bad weather, ensuring our service to them was unaffected was key. As a lot of the UK were also snowbound and staying at home, our customers decided to do some shopping and hit the phones making it one of the busiest days of the year for phone calls both in and out. Thankfully, hosting our phones on Horizon and support from Columbus our team was ready. While we had tested the softphone app on a small scale, we didn't expect the first real test to involve our entire customer service team on the same day. Would it all work? Would our customers notice? The implementation was straightforward and the app itself needed no training. Our team logged in and the platform did the rest. All our lines worked without missing a beat, with our staff taking and making calls seamlessly."
"Call quality was perfect, with customers unaware that we were supporting them from multiple locations. It could not have been any easier."
Horizon Hosted Phone System Benefits at a Glance
Web-based portal for simple and secure self-service system management. Make additions moves and changes quickly and cost-effectively.
No hardware or software upgrades required, always have access to the latest version and features
Highly scalable from 1 to hundreds of users and easy to deploy wherever you need to operate
Desk phones, cordless phones, PC and mobile clients and CRM integration; tailor the system for every user
Minimal CAPEX required
No annual maintenance charges
Fix your monthly operating costs
Inclusive local, national and mobile calls
Disaster Recovery built-in

Founded in 2010, Glasgow-based Pretavoir is the UK's premier online retailer of Luxury Eyewear. They have official accounts with all the brands they carry including Chanel, Prada and Dior. Pretavoir runs a very accurate stock system and 99.9% of all orders are fulfilled from their own inventory rather than distributed from supplier partners. This gives them an advantage in order fulfilment as they can despatch goods on the same day and supply to many global markets through a well-organised, contemporary, multi-country web site which provides pricing in local currency. In addition to the premium eyewear, Pretavoir runs its own optical lab which is key to supporting the sale of prescription eyewear online. The quality of Pretavoir's customer service and responsiveness to customer needs has helped them stand out in a crowded and competitive online market place and this is demonstrated by their excellent Trustpilot rating of 9.7/10 (based on 4,979 reviews at the time of writing).

The Challenges
Columbus originally engaged with Pretavoir in 2016 to help them replace ageing telephone equipment and consolidate services across a number of sites. Pretavoir is one of a number of linked businesses that operate across multiple sites in the West of Scotland and this presented a number of unique challenges. Pretavoir required a solution that gave them:
The ability to present alternative telephone numbers to callers depending which business is being represented.
Hunt groups tailored to the specific needs of each businesses.
The ability to identify the caller and answer the call as the correct business.
The ability to queue or redirect calls easily to alternative numbers or voicemail if Glasgow city centre staff are busy.
A flexible solution which could incorporate additional sites and remote workers when and wherever necessary and with ease.
The ability to retain key telephone numbers when they moved to a replacement service.
The Solution
All of the above challenges and more were met by delivering a hosted phone system called Horizon from Columbus UK. Horizon is a cloud-based telephony solution which means that all the clever phone system functionality is operated securely in data centres across the UK. Except for handsets and a data switch, there is no on site phone system hardware to manage and maintain and because of this, it is quick to deliver with minimal set up costs and customers always gain access to the very latest version as soon as new software releases are made available.  The Horizon service also gave Pretavoir the flexibility they needed to roll out new users and services across sites quickly and cost effectively using a self-service web portal to manage all sites, users and features.
If you would like to find out more about Horizon or need advice on Disaster Recovery, get in touch with our friendly and experienced hosted telephony and IT experts by calling 0333 240 7755.

Find out more about Horizon hosted phone system solutions.
[1] Source: https://www.theguardian.com/uk-news/2018/mar/03/freezing-weather-storm-emma-cost-uk-economy-1-billion-pounds-a-day