Introduction to Horizon
Click on the play button below for an introduction to the UK's leading hosted phone system.
Ideal for flexible working
Horizon hosted phone system is perfect for homeworkers or staff on the move that need to work productively whilst out of the office. Horizon makes flexible working a reality.
Get new features immediately
You get new Horizon hosted phone system features, upgrades and optional integrations with third-party applications as soon as they are developed and released.
Horizon hosted phone systems allow you to connect multiple sites easily and cost-effectively with just one system. Transfer calls to different locations seamlessly.
Polycom VVX 450 IP Handset
Our most popular Horizon handset features explained.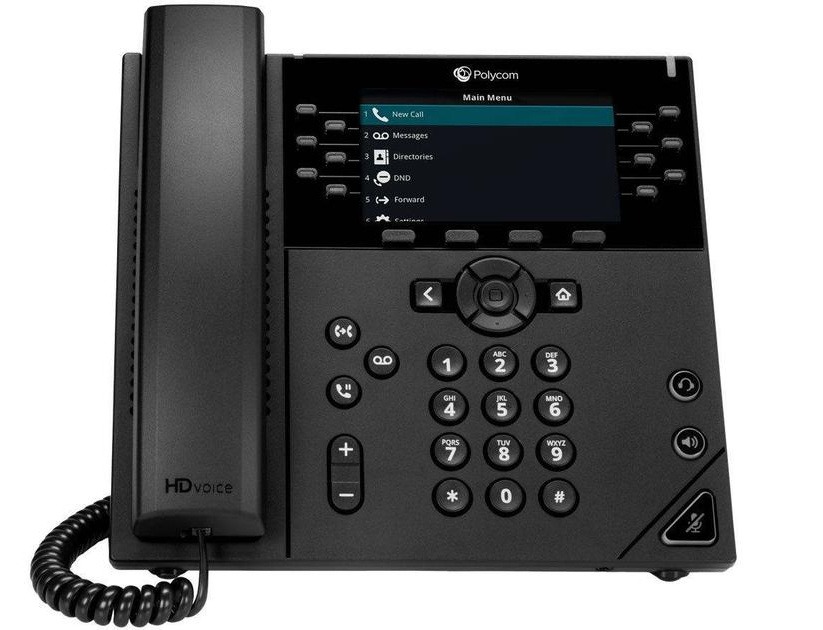 Call Transfer
Simple one button transfer and on screen instructions make call transfer simple.
Messages
One button access to the Horizon voicemail portal. Access any mailbox from the device.
Call Hold
Simple, one touch call hold key with on screen indicator to remind you that the caller is on hold.
Programmable Line Keys
10 spare line keys which can be customised via the Horizon web portal for each user. Program speed dials, busy lamp fields, feature keys and more.
Headset Key
Enable headset mode with one key. Compatible with Plantronics, Sennheiser, Jabra headsets and many more.
Speakerphone Key
Enable the speakerphone with Polycom HD Voice (high quality audio).
Mute Key
Places the call on mute so the caller cannot hear you.
Volume Key
Adjust the call volume and ringer volume with one key.
Navigation Scroll Pad and Select Key
Scroll features from within the screen pad using the Navigation and Select Key.
Microphone
The microphone is used when the speakerphone is enabled.
Screen
3.5″ TFT (320 x 240) LCD screen provides crystal clear guidance for all phone functions.
Message Waiting Indicator
The Message Waiting Indicator will be lit when a message has been left.
Soft Keys
Soft Keys provide additional instructions related to your current phone activity. If you make a call, the Soft Keys will change to offer you additional options such as Transfer, Conference etc.
Home Key
Access all phone services by pressing the Home Key.
4.3"colour display offers an engaging experience with visual information at a glance
12 line or speed dial keys
HD Voice up to 7KHz on all audio paths (Speaker, Handset, Headset)
2 x Ethernet 10/100 or GigE
USB port for media or storage applications enables users to move data around more quickl
Hard Keys: 12-key dial pad, home, speaker, mute, headset, volume, messages, hold, transfer
4-way navigation cluster with centre "select" key
Supports VVX Expansion Module and VVX Color Expansion Module (Expandable up to 3 modules)
Find video guides for devices, soft clients and Administrator services below.
Horizon Scheduling Chapters 1 – 9
How to use the scheduling service available within the Horizon administrator portal.
Find user guides for all of our Horizon devices, soft clients and integrations as well as the Horizon Administrator Guide below.