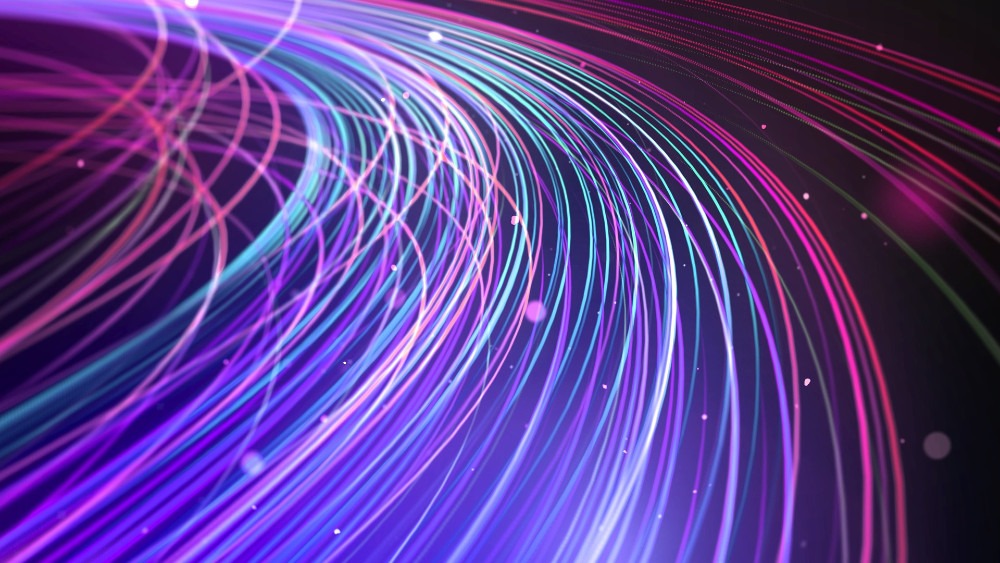 Full Fibre Broadband services available to Columbus UK business customers now.
Columbus UK announced this week that it has signed an agreement with Entanet, the wholesale division of CityFibre, to provide a range of ultrafast, full fibre broadband services aimed squarely at small to medium-sized businesses that may not have the budget for traditional high performance leased lines. Jason George at Columbus UK wants to solve a challenge for small and medium-sized enterprises that has been in existence for too long.
Commenting on the benefits of the partnership, Jason said, "In many cases a lot of our smaller business customers have been the last to benefit from cost-effective, full fibre broadband services, especially in city centres. Whilst we have seen significant price shifts to make traditional ethernet leased line services more affordable over the past few years, they are still too expensive for many organisations. Our partnership with Entanet gives us the ability to deliver some amazing, ultrafast services across 51 UK towns and cities at price points that are very attractive to businesses up and down the country."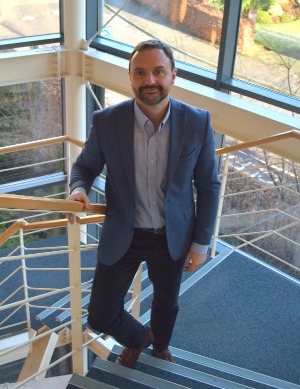 "Columbus UK wants to play its part in helping the UK SME sector boost productivity and we recognise that businesses need affordable, full fibre connectivity to underpin their growth plans in a modern, digitally-driven, service-based economy."
Jason added, "Columbus UK wants to play its part in helping the UK SME sector boost productivity and we recognise that businesses need affordable, full fibre broadband connectivity to underpin their growth plans in a modern, digitally-driven, service-based economy. Our partnership with Entanet and CityFibre alongside BT Openreach's commitment to provide more Fibre-to-the-Premises connections to UK customers, widens the choice of services we can offer to our customers. This will help our customers save money, boost day-to-day performance and gives them the platform they need to confidently migrate to our Cloud-based services and Unified Communications solutions."
Game-changing connectivity for UK SMEs
Forward thinking businesses are always looking for faster and smarter ways to operate, such as through innovative, work-anywhere, cloud-based services, hosted telephony and UC solutions which are easy to deploy and simple to use and maintain, wherever workers are located. If a business is using any of these technologies over copper-based broadband such as ADSL or only part-fibre FTTC broadband, it can be frustrating dealing with the limitations that these legacy services place on business productivity and efficiency.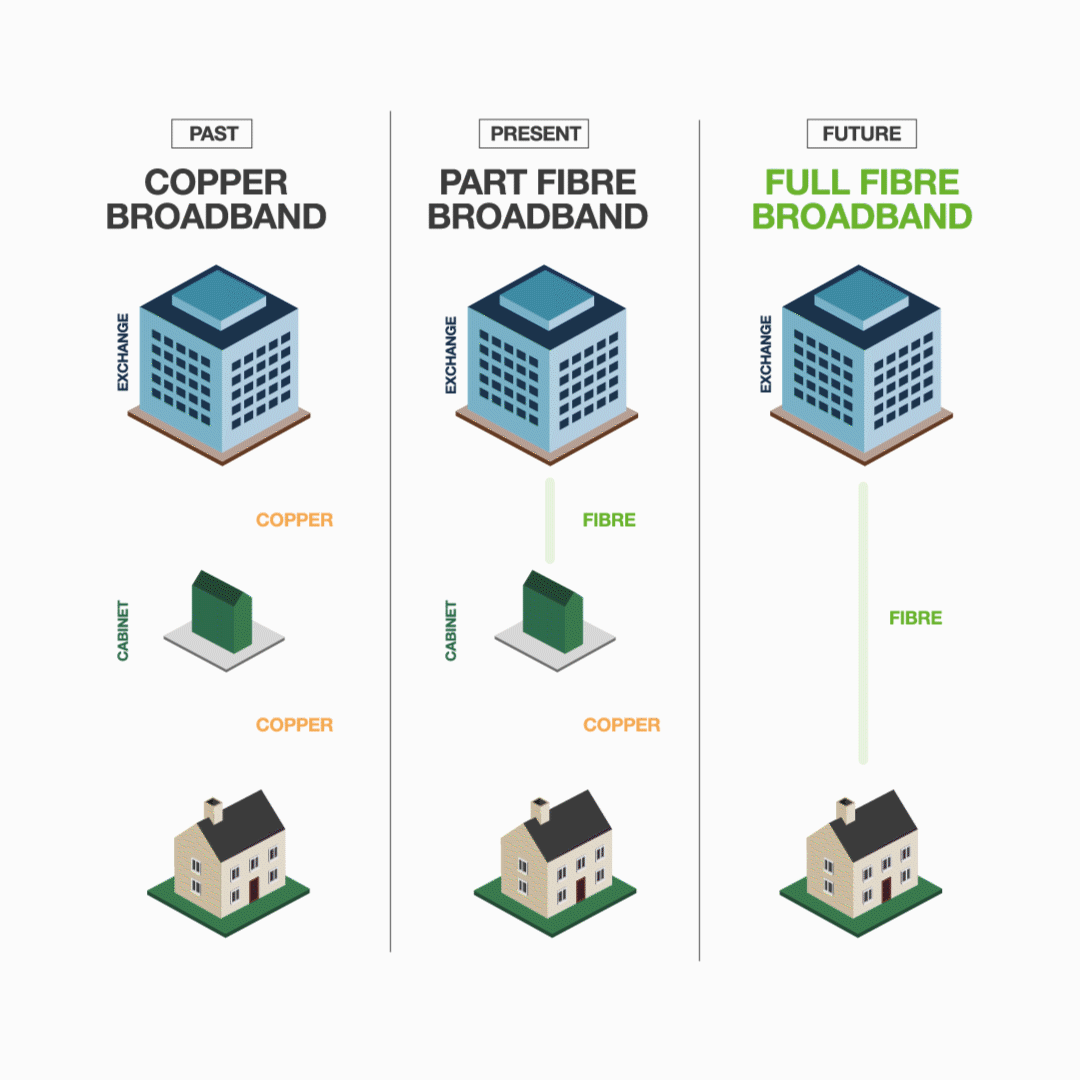 What is Full Fibre?
The majority of broadband services marketed as 'fibre' today are only part fibre. They use fast fibre to the cabinet in your street and then switch to slower copper cabling which is delivered to your property. This service is called Fibre To The Cabinet or FTTC broadband for short. FTTC broadband offers speeds up to 80Mbps for downloads and up to 20Mbps for uploads. However speed will vary at every location due to the age and condition of the copper cabling and distance from a property to the street cabinet.
There's no copper cabling involved in Full Fibre Broadband so you won't experience any bottlenecks or buffering, just ultrafast, fibre cabling that runs right into your business premises with speeds available up to 1Gbps in both directions. 1Gbps is 1,000Mbps, or 1000 Megabits per second, which is incredibly fast!
New partnership is good news for customers
Newly launched, full fibre broadband services available to customers right now include Columbus Business Fibre 500 and 1000 (either 500Mbps or 1Gbps speeds for both upload and download with unlimited usage and a five-hour return-to-service guarantee). Columbus is also offering Ethernet Flex – a service which provides a minimum of 200Mbps with the ability to burst up to 1Gbps whenever a business needs it at no extra cost.
Developing partnerships
More businesses recognise the value of working with a partner that understands their business and helps them solve problems as the business grows. Jason commented, "In 1994 Columbus helped customers leverage the very latest telecoms, mobile and technology solutions and over time we have become trusted advisors for customers up and down the UK. This hasn't changed today, we deliver this day in, day out, but there's one very important difference; we now have 25 years of experience in the business communications and technology services sector and a core team that has been part of the journey from the very beginning. This offers stability, deep expertise and many years of collective experience." If you need help with any telecoms, mobile, connectivity or IT related challenges get in touch with Jason on 0333 240 7755 or use the contact button below, he will be delighted to help you.
About Entanet
Entanet is a CityFibre company and provides wholesale services to channel partners including Columbus UK. CityFibre is the UK's largest alternative provider of wholesale fibre network infrastructure and the builder of Gigabit Cities. With network projects in 50+ cities and construction underway to reach eight million homes, CityFibre is helping to future-proof the UK.
About Columbus UK – for a brighter, smarter and faster connected future
Columbus UK delivers managed communications and technology services to UK customers and is headquartered in Glasgow. Columbus celebrated its 25th anniversary in September 2019 and they are committed to helping customers improve productivity, lower costs and consolidate VoIP, broadband, mobile and IT services for simpler day-to-day management and better customer service.