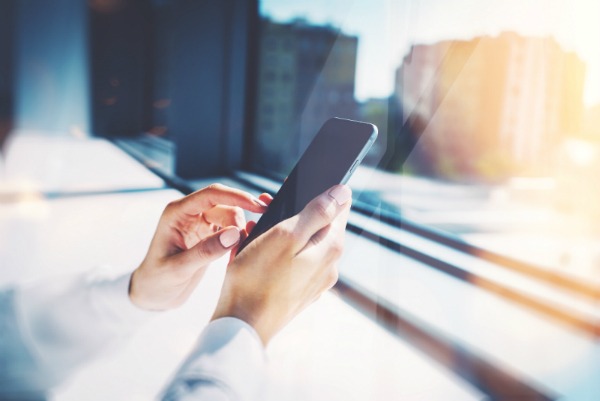 The top 3 things to look for in a business mobile provider
From business mobile devices, USB modems, data and or voice SIMs to wireless hotspots, mobile technology is now an integral part of any modern business communications plan. It helps organisations manage calls effectively wherever their employees are based and mobile applications keep workflows moving, save users time and improves organisational efficiency. For many UK workers, the mobile device is now the primary means of communication integrating voice, text, email and instant messaging through one device. To realise the full benefits of mobile, partnering with the right mobile service provider is absolutely key. Here are the top three things every business manager should consider before choosing a business mobile plan with a new service provider.
Business grade coverage
Your chosen provider's network coverage will be a key factor in determining the success of your business mobile solution. After all, with the rise in mobile working, you'll want to equip your employees with the best possible coverage for optimum productivity, no matter where they are located. For example sales staff need to take calls whilst on the road and need to keep up to date with emails before and after customer meetings. An unreliable data service and poor quality voice calls can be hugely detrimental in the above scenario. Before you sign a contract, ensure that you extensively research mobile network coverage where your employees operate.
Smartphone user habits are also changing. Research from Deloitte has shown that in the last decade advancements in mobile technology and the demand for more flexible working has seen an increasing trend of users choosing data communications in place of traditional voice calls. This will increase further in the coming years, so choosing a provider that can offer the best data coverage for your business should be a priority. Before you sign a contract, ask to see a copy of your prospective mobile network provider's 4G coverage and network performance statistics. Another key consideration is whether the mobile service has been designed for business or consumer use. Many mobile service providers' core business is consumer-led, so investment in the core network, features and future service developments are likely to be driven by consumer demand rather than business need. Finding a mobile network provider that is a pure business-only operator will help ensure that your mobile service has been designed to suit business users.
Excellence in customer service
Customer service is an essential ingredient of the mobile proposition and it is inevitable that you will need to contact the customer service team at some stage throughout your mobile contract. It is imperative that the customer service team is responsive, knowledgable and available throughout your organisation's operational hours. Consider the following: how are the initial interactions you've had with your prospective provider? How insightful are they about your business and industry? How easy will it be for you to contact the provider outside of normal working hours? What is their service level agreement in relation to the business mobile service as well as the core mobile network infrastructure and availabilty? And most importantly, how much control do they have over the service? If they own the core network, should any problems arise, they can be dealt with directly, thereby greatly reducing the time it takes to get things resolved. As part of your review process also consider asking the mobile network service provider for their customer service plan which will help you identify how much emphasis is placed on customer service delivery.
Find out more about Columbus Business Mobile
Ease of business mobile service provision and ongoing management
Your business needs a mobile network service provider with a reputation for quality and reliability and who can help you make the management of your mobile estate straightforward and stress-free. To do this, look for providers who offer access to usage and billing information. Ideally, the provider should offer a customer portal or similar that will allow you to review timely and accurate mobile usage stats and alerts, invoices as well as other useful management information. This will allow you to make informed decisions regarding your mobile estate and make changes when required based on coherent and accurate information. The better business mobile service providers will also work with you to find savings and productivity improvements. Their contracts and tariffs will allow for a degree of flexibility, meaning your mobile solution can grow to meet your business needs. You should also benefit from an account manager that will hold regular reviews to make sure that your business mobile service matches your usage, meaning that you never overpay for features, bolt-ons and call, text and data usage allocations that you do not use or require. The ability to set up usage alerts, both email and text alerts alongside regular, automated reporting can also help make the management of your business mobile service even easier.
Whilst the business mobile market is highly competitive don't be put off or overwhelmed by the choices available to you.  By considering the key points above and singling out the providers that comprehensively cover them, your business will be in the best position to select the right business mobile service provider which accurately matches your needs, provides an outstanding mobile service coupled with exceptional customer service and adds maximum value to you and your business.
Get in touch
Do the big mobile networks really understand your business? Get the best of both worlds, the scale and resilience of the big networks combined with the flexibility and exceptional service provided by Columbus. For a no obligation review including some straightforward advice and recommendations on business mobile plans, call Columbus on 0333 240 7755 and speak to one of our dedicated Business Mobile Specialists or use the contact form.
Need some advice on Business Mobiles? Get in touch.