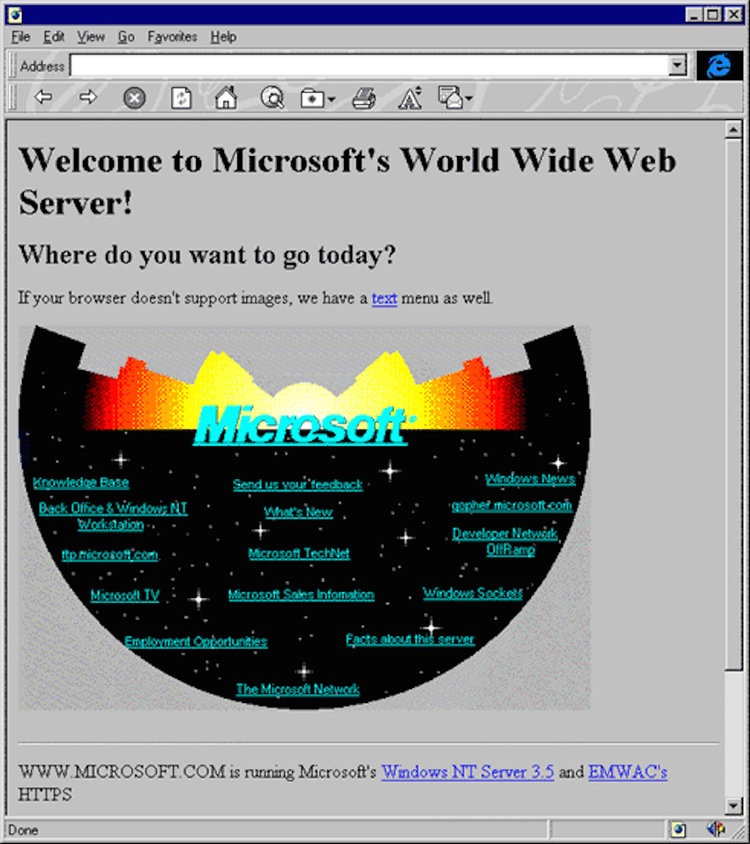 Columbus UK is 25! Communications and IT Provider celebrates 25th anniversary.
It's hard to believe Columbus UK is 25! Time flies and technology moves on at such an incredible pace. For digital natives (those born after the 1980's and familiar with technology and the Internet from an early age), it's hard to imagine life without smartphones, smart TV's, iPads, Google, Netflix, Amazon, Siri and Alexa. To say there has been a paradigm shift in the advancement of technology available to us over the past 25 years is a huge understatement. In fact most of the technologies that we take for granted today were not available to us back in 1994 either because they were too expensive or they hadn't been invented yet! We relied on primitive databases and paper and spent lots of money on postage and phone calls. Even email wasn't widely popular in 1994; Lotus Notes was the most used business email service and email services such as Hotmail and Microsoft's Internet Mail and News 1.0 (later named Outlook) weren't available until 1996.
Words such as Ultrafast Broadband, WiFi, Bluetooth, Dongle, Cloud, Social Media and Live Chat would not have been part of our lexicon at the time. Indeed the CMS used to publish this content and the email platform used to communicate with our customers, alongside most of the technologies used to deliver the content to your devices just didn't exist at the time. So as part of our 25th anniversary, we take a nostalgic look back at technology when Columbus UK was launched in 1994! Do you remember any of them?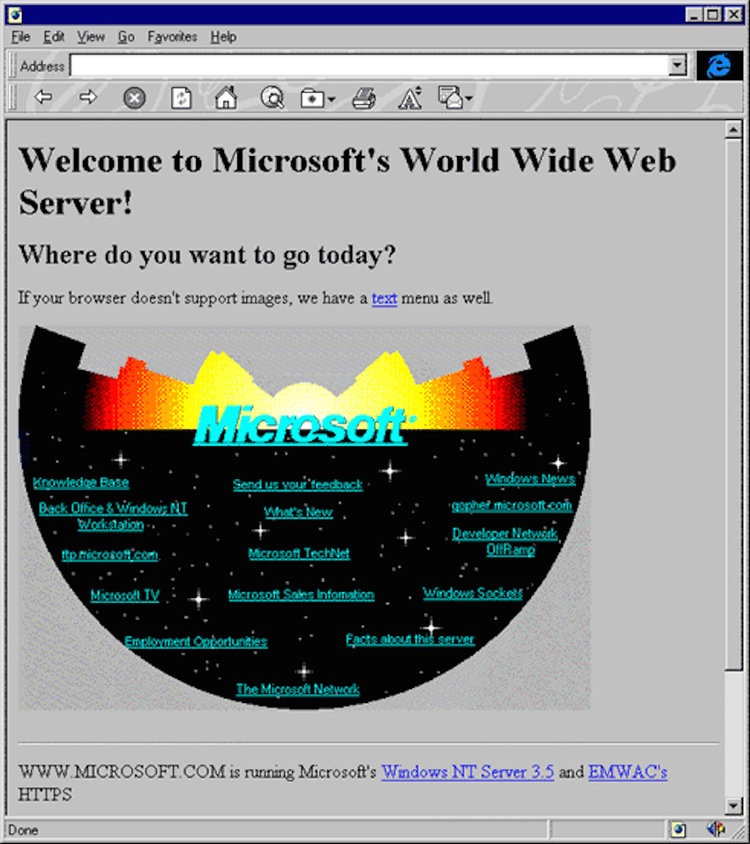 Microsoft's very first web page from 1994
Microsoft's web page was cutting edge back in the day but because the page had an image it would takes ages to load line-by-line using 56k dial up!
Microsoft Windows NT 3.5 was the most popular OS
If you were a PC user, Windows looked like this in 1994. Windows 10, 25 years later looks somewhat different!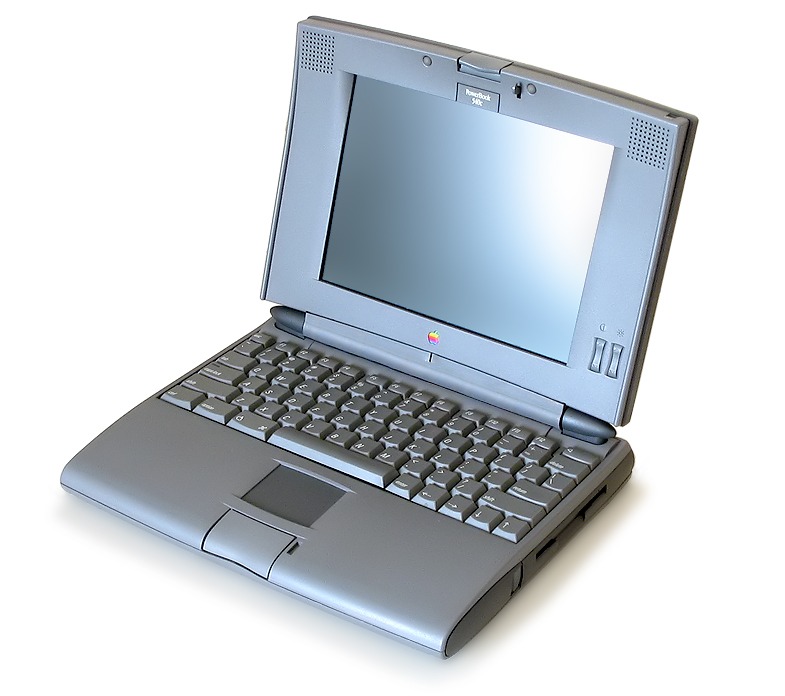 Apple's introduces the PowerBook 500 series
Apple's 540c portable computer was the first in the industry to introduce stereo speakers, a trackpad and Ethernet networking built-in and cost a whopping $4,840 per unit!
Nokia's popularity on the rise…
In 1994, 27 million mobile handsets were sold globally with the likes of Nokia, Motorola and NEC dominating the market. Compare this to the 1.5 billion devices sold in 2018 with Samsung and Apple leading the competition.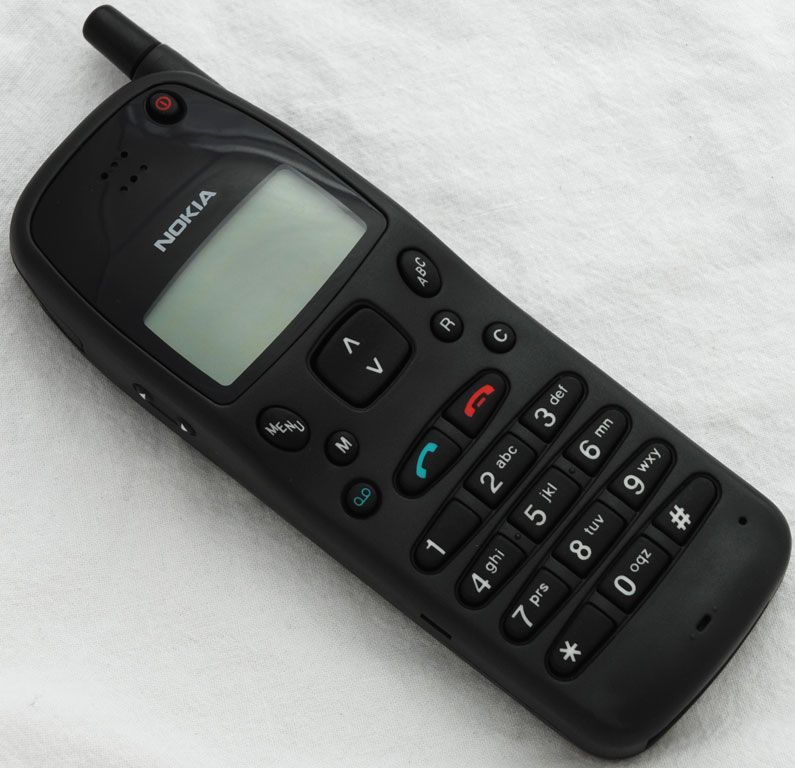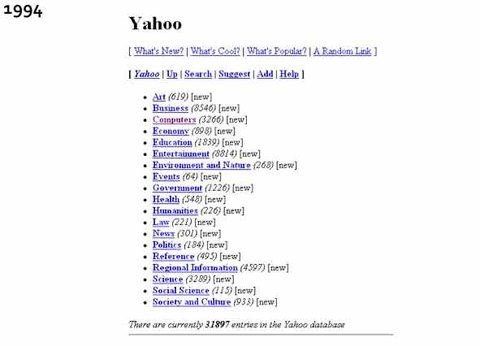 Before Google came to prominence we had Yahoo
Limited search engine results…
In 1994, Yahoo was founded and quickly became one of the most popular search engines prior to Google. The Yahoo home page was very basic back then and there wasn't a great deal to search either.
Before cloud storage became ubiquitous with Dropbox and other services we had floppy disk storage systems.
Zip Disk from Iomega arrived…
Before the 100 MB zip disk arrived in 1994, the original floppy disk could only store 1.44 MB of data. Although available in 1992, the CD-R format didn't become popular until 1995 onwards when the cost of CD recorders from the likes of Sony and Phillips dropped to around £650.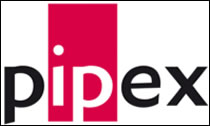 One of the UK's first Internet Service Providers
Remember Pipex, Demon and Easynet…
In 1994, UK ISP's such as Pipex only offered dial-up access. Freeserve was the first UK ISP to offer Internet access without a monthly subscription fee and in the 1990s, there were far more ISP's compared to now. By the noughties however, smaller ISPs were being purchased by larger telecoms companies; Pipex was purchased by Tiscali in 2007, Tiscali was purchased by Carphone Warehouse in 2009, and the Carphone Warehouse ISP was rebranded as TalkTalk in 2010.
The incredibly popular Doom II was released and it included networking!
The former Leeds office was a big fan…
Columbus was originally located in Leeds and the office network was perfect at the time to leverage the brand new multi-player capabilities of Doom II, an incredibly popular first-person shooter game. The fledgling Columbus team found time to wind down between very hectic working days to play Doom and bag the office bragging rights. Other popular games at the time included Donkey Kong Country, Sonic the Hedgehog 3, Megaman X and Sim City 2000.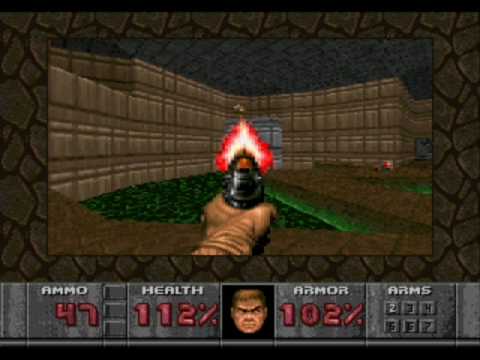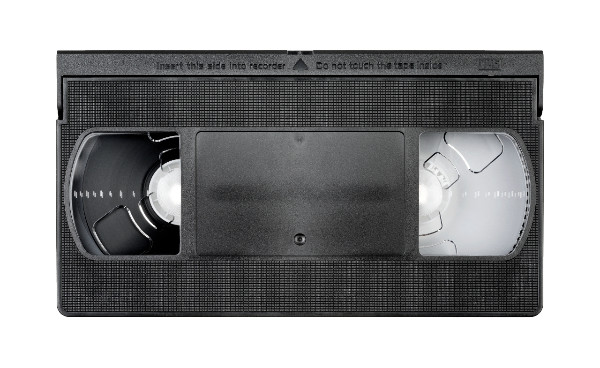 The DVD wasn't invented until 1995 so we watched films and recorded TV using VHS.
No iPlayer, no Netflix, no DVR's…
VHS (short for Video Home System) was an immensely popular analogue cassette tape format that outlived other mediums such as Betamax, MiniDiscs and Laser Discs. The popularity of VHS waned with the introduction of the DVD in 1996. DVDs offered far superior, high definition video and could store more data. Most people who are familiar with VHS will be glad the format disappeared. Tape getting caught in a VHS player was everyone's biggest bugbear with the format!
Never mind the Nineties, believe it or not, some businesses still use fax these days!
Before you could attach a document to an email, fax ruled…
Fax, short for facsimile peaked from the late Eighties until the mid Noughties and was invented before Alexander Graham Bell's telephone breakthrough by a Scotsman called Alexander Bain in 1842. Fax was still more popular than email in 1994 and incredibly there are still lots of businesses using fax today including the parts of the legal profession and NHS.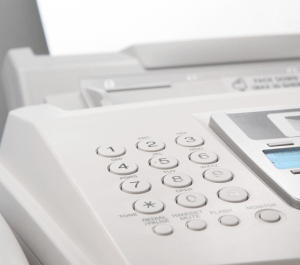 Technology is developing at an astounding pace but some things don't change…
In 1994 we helped customers leverage the very latest telecoms and technology services and became trusted advisors for hundreds of customers up and down the country. This hasn't changed today, we still do the same thing but there's one very important difference; we now have 25 years of experience in the business communications and technology sector and a core team that has been part of the  journey from the very beginning. This offers stability, deep expertise and above all years of collective experience. If you need help with any telecoms, mobile or IT related challenge get in touch with us, we'd be delighted to help you.