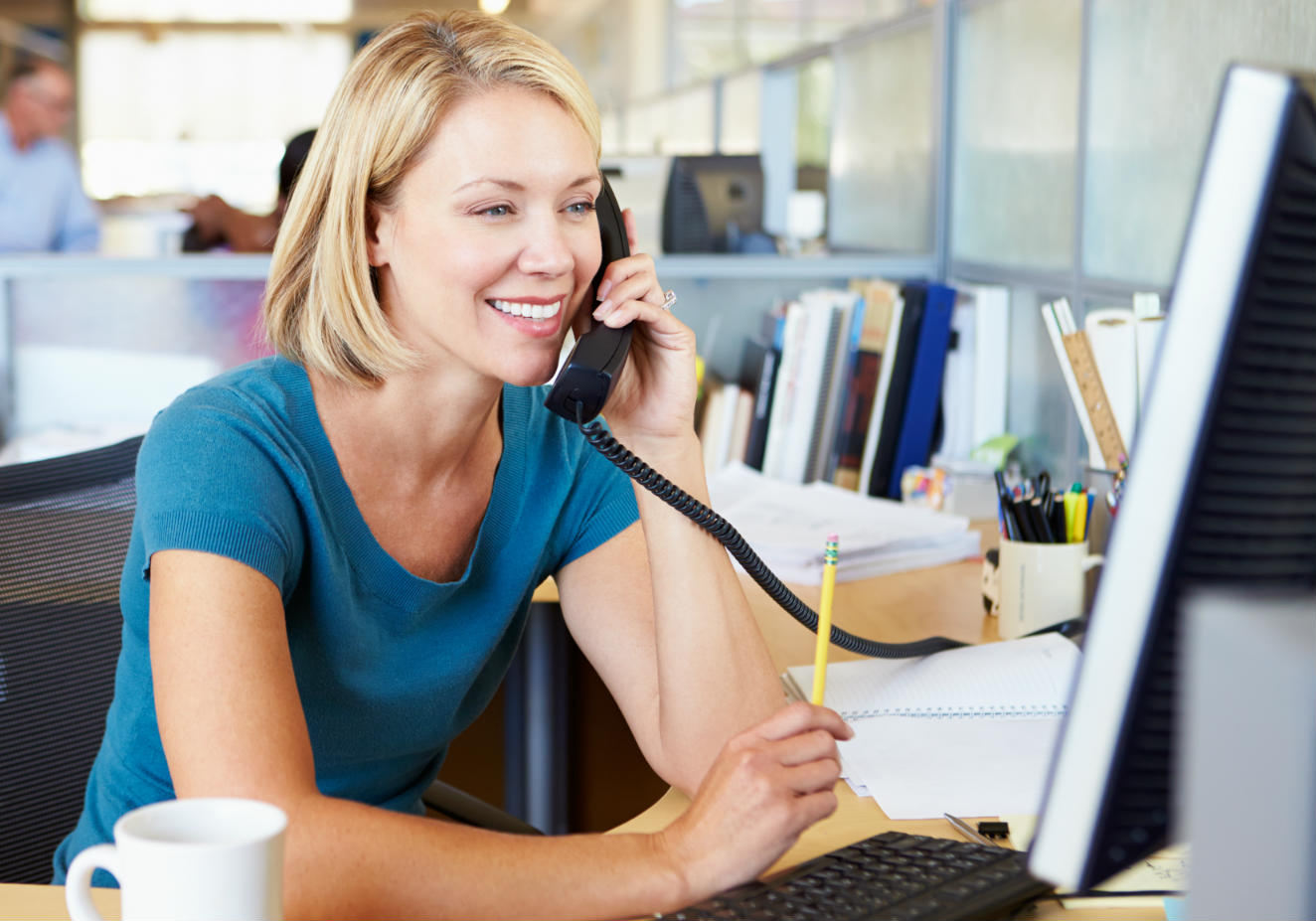 Is it time you moved to a cloud-based hosted phone system?
Maybe you're put off by what you think it will cost or perhaps you're worried it'll be a hassle to set up. It's time to put those concerns aside. There are many positives of moving away from a traditional fixed line phone system to a hosted phone system – it could be one of the best decisions you ever make for your business. And the fact is, you won't be able to avoid this new era of technology for much longer. Major suppliers have announced that they will be switching off their ISDN network, the stalwart across offices in the UK for decades, by 2025 so now is the perfect time to prepare. Here are just a few reasons you should look in to moving over to a cloud-based hosted phone system today:
They're really easy to set up and maintain
Unlike traditional fixed phone lines, with hosted phone systems your calls are made via broadband so there's no need for any bulky bits of equipment to be installed on site which means that making the move is super quick and easy. Because all the equipment is hosted entirely off-site, you don't have to worry about ongoing maintenance or calling in an engineer when things go wrong. Any faults are fixed by us with minimal disruption to service. Plus, while traditional phone systems start to go out of date the moment they're installed, a hosted phone system is always up to date as they provide the very latest features and software as and when they're made available.
Hosted phone systems offer unrivalled flexibility
One of the biggest advantages is the flexibility a hosted phone system provides a business. As mobile working becomes more and more common, the need to provide your workers with a variety of communication methods becomes ever more necessary. Using a hosted phone system enables employees to make calls, connect transfers and enter conference calls while on the move, via their laptop and mobile phone in addition to their desktop handset. Expanding or moving to new premises? Lines can be added and calls simply diverted to new or additional premises, without the need to pay out for duplicating a traditional phone line set up. And if you move out of a local telephone exchange area, you can transfer your existing numbers without using an expensive remote call-forwarding service to divert calls. This flexibility also means that you never have to worry about disaster recovery. With hosted phone lines you can re-route calls to alternative destinations quickly and effectively whatever the situation you're dealing with, be it fire, flooding or power failure.
Download the Horizon Factsheet
They're cost effective and great for small businesses
With traditional fixed phone systems, you can end up paying rental on lines that you're not using, with suppliers often charging for a minimum number. And with more frequent updates and maintenance required as the system ages, the costs can soon stack up. With hosted phone systems, there is minimal capital outlay and you are only charged on a per user basis which can be increased and decreased as and when required – perfect for smaller businesses with fewer phone users that don't want to pay to install a more complex system.
Outstanding quality and additional features
At Columbus, our Horizon hosted phone system provides everything you need for a fully managed, end-to-end service including handsets, apps, broadband access, core network services, on site set up, training and ongoing support making the process easy and stress-free so you can get on with the more important running of the business. Horizon, comes with a whole host of extra features such as auto attendant, call queuing, call recording, voicemail to email and advanced reporting options as well as integration with over 50 leading CRM systems, improving productivity and ensuring you deliver the best level of service to your customers at all times. Our all inclusive bundles help you fix monthly costs and avoid those dreaded surprise bills. Plus, you enjoy full control of your hosted phone system using the intuitive Horizon web portal, eliminating the time and cost spent requesting changes from your service provider.
Special offer
Choose to move your phone system to our Horizon service today and we'll provide you with IP handsets completely free of charge when you take the service in conjunction with one of our broadband services. We'll also provide free set up and inclusive calls to local, national and mobile numbers (UK only).  To find out more and make an enquiry click on the link below or call one of hosted phone system specialists on 0333 240 7755.
Find out more about Horizon now.