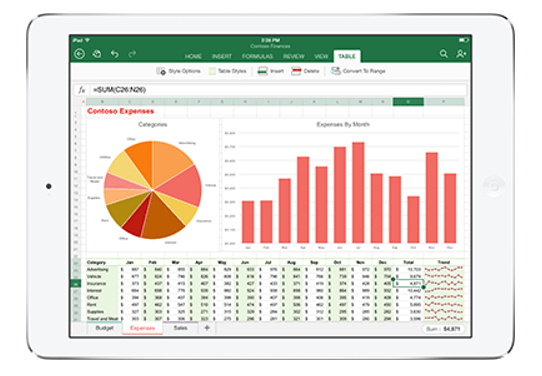 The UK government's flexible working laws have been in place since June 2014. Rights that were previously only reserved for carers and those looking after children have now been extended to the wider working population which means that your business is more than likely impacted. Whilst many businesses across the country have embraced flexible working and made the necessary HR and technology changes, many businesses are still not prepared for employee requests and changes in working practices and operational hours, nor have they considered the practical implications such as new technology which will help drive successful implementation.
The change in the law affects everyone with more than six months continuous service and means employees could request part-time working, flexi-time, job sharing and working from home or remotely. The government has expressed that the new law will give employees a morale boost and increase productivity in the workplace. They also argue that employers will recognise the strong business case for flexible working, including enhanced employee engagement and the attraction and retention of a more diverse workforce. Whilst these arguments are compelling, getting businesses ready for such changes can be challenging for some without the technical expertise or resource required to establish remote desktop services for example.
Practical business solutions
One solution businesses might consider to help them introduce a progressive, flexible working policy is the adoption of cloud computing. Businesses that have already embraced cloud computing, in part or in whole, have realised that they do not need to own and manage their own IT hardware and infrastructure. Instead they can utilise Hosted Desktop service providers to host their data and applications 'in the cloud', from secure datacentres protected by corporate grade firewalls.
The providers deliver IT as a service from their datacentres to the user via the Internet on a low monthly cost per user. This is beneficial because all the latest software, security and patch updates are provided within the monthly charge which reduces software and licensing costs saving extra time and money. This has helped businesses to cut overheads, reduce complexity, improve their IT usage and reduce administration whilst providing access to essential business applications such as email and file sharing whenever and wherever an employee might be located, enabling their staff to work flexibly and remotely.
Business Phone Systems
Have you considered how a remote worker will be connected to your business phone system? Most traditional, premise-based business phone systems do not integrate remote workers very well or very cost effectively. A hosted business phone system on the other hand will allow you to add phone users to the system wherever they may be located, wiothout having to site expensive hardware at the remote worker's location. This will allow you to transfer calls to the remote worker at no cost, whilst providing all the phone system functionality an office user affords to the remote worker, empowering them to work quickly and efficiently. Long gone are the days when a remote worker tells a client, "I'll get so and so to call you", as they have no means to transfer the call. With a hosted business phone system, a remote worker can transfer calls back to the main office, present the main office telephone number, even though they are working remotely, activate Do Not Disturb if busy and send voicemails to email if they are on the move and away from their desk for example ensuring that they are always connected to the office.
Connectivity is Key
Over the last decade, remote working solutions for UK SME's has been made possible because of major technological innovations, the adoption and now ubiquitous nature of mobile devices, as well as a gradual reduction in cost, and increase in speed and reliability for connectivity services such as ADSL, Fibre Broadband, EFM and Ethernet. Commenting on this, Jason George at Columbus UK agreed that whilst Columbus customer cloud adoption is steadily growing, quality and cost of connectivity for UK SME's is key to the decision making process. "Where customers can get superfast, up to 80 Mbps, Fibre Optic Broadband for example, most adopt cloud services such as Office 365 or a cloud based CRM or storage service within 6 to 12 months, either to replace what they have got on site or to supplement older on-site hardware and software that is usually nearing end of life."
All the above factors have fuelled the trend for flexible working within the UK. Employees no longer need to be tied to an office desk to be most productive and with the correct set up anyone can work effectively from alternative locations such as a home office or on the move.
What you should consider:
Evaluate your current IT setup
Are your employees equipped with the right tools to do their jobs effectively wherever they are located?
Audit your hardware and software
Which applications/services will be required by employees working remotely?
Review cloud based alternatives or remote desktop services so that employees can access the commonly used files, shared folders, intranet, email and applications within your business
Do you have the right devices? If you have previously erred towards office-based desktop PCs you may need more portable devices so employees can carry out their day to day tasks.
If your budget does not allow for a hardware refresh you might consider a BYOD policy (Bring Your Own Device), allowing employees to user their own smartphones, tablets and laptops but you must also consider the security implications and implement policies to protect your corporate network.
Is your Internet connection up to the job? Your employees might need to connect to cloud-based services such as Office 365 which will place greater demand on their Internet connections and they might be using slower home-based, residential broadband services. Likewise is your office Internet connection good enough? If lots of remote workers access essential services on your own server using remote desktop connections simultaneously this could place a strain on your Internet service if it does not provide sufficient capacity. There is nothing more frustrating than slow applications which could diminish employee motivation and productivity in the office as well as in remote locations so make sure you evaluate this properly and get it right first time.
Make security your top, top, top priority
To date, apart from connectivity, security has been one of the biggest barriers to UK SME cloud adoption. There are lots of elements to consider such as password security policy, mobile device security, your office LAN security as well as data storage and cloud provider security measures and on top of all this you need to implement and communicate updated IT policies for your remote and flexible workers to safeguard your critical systems and data. If you do not have the in-house expertise, professional advice should be sought to ensure your business and data is protected prior to any technology adaptation for flexible working. If you are interested in flexible working technology contact Columbus on 0333 240 7755 or use the contact form below.