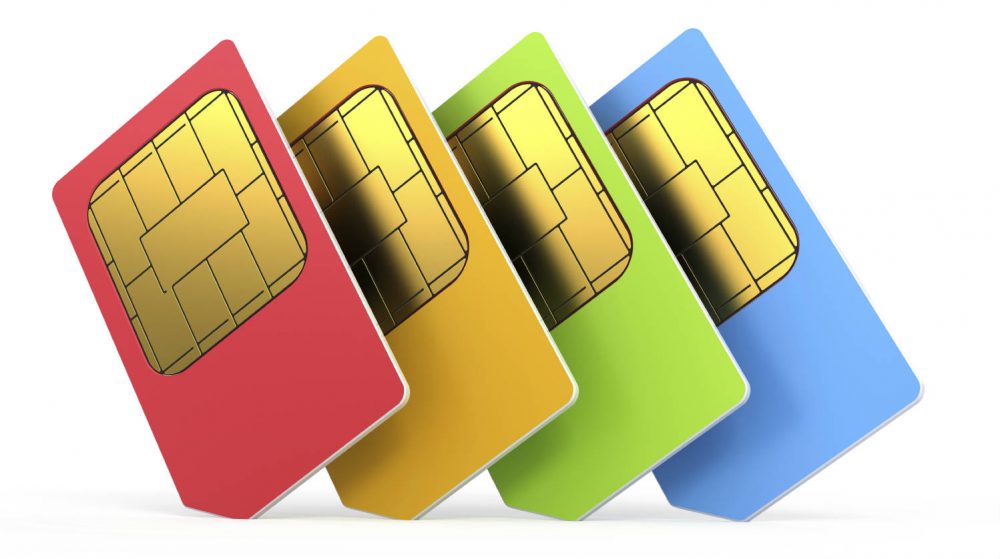 MultiNet – innovative new solution for business mobile customers
As part of its brand new business mobile proposition being launched in July, Columbus will launch MultiNet, a unique service which is not available from the big four mobile carriers in the UK. Using MultiNet, if there is no coverage on the primary network, MultiNet will flip automatically onto the next strongest network, wherever there is a signal in the UK.
UK roaming for Columbus Business Mobile users

With the ability to roam on UK networks,  businesses that use MultiNet will gain a competitive advantage, especially those businesses that suffer poor mobile network coverage or businesses that employ staff that are on the move constantly, such as haulage, distribution and logistics companies, coach and rail operating companies and field based personnel such as engineers and sales teams. Using the unique UK roaming business mobile service, MultiNet from Columbus will ensure that any user will always benefit from the strongest mobile network signal, wherever they are working. The MultiNet service will be available as an optional bolt on for new and existing Columbus business mobile customers from the end of July 2016. Better coverage is needed in 21% of the UK where there are partial 'not spots' which includes 10% of A roads and 16% of B roads (Source Ofcom Communications Report 2014). MultiNet aims to fill the gap between the big four's individual mobile networks providing business customers with UK roaming capabilities that the big four networks do not provide.
Who will benefit most?
Business customers that require consistent and reliable network coverage across the UK whether stationery or on the move or those who live or work in rural areas will benefit from MultiNet.
Service highlights
The new Columbus Business Mobile solution is focussed on elevating the services offered to business customers which includes:
Support for multiple networks (MultiNet)
A wide range of 4G plans to suit all levels of data, voice and text service consumption
Improved, near real-time data monitoring and lower out of bundle usage costs which will help UK SME's avoid 'bill shock' and help them manage their budgets and devices more easily.
A business grade voicemail service, offering different greetings inside and outside office hours, different greetings for different calls and longer message storage.
Columbus is also launching a complementary Mobile Device Management solution (MDM) called IBM MaaS360 to help customers secure and protect their mobile devices.
How does MultiNet work?
The MultiNet bolt-on is an optional service that allows users to access multiple UK mobile networks from your new Columbus Business Mobile SIM.  If there is no coverage on the primary access network then your phone will search for another available UK mobile network and if one is available it will connect to it.  MultiNet works automatically without needing to select a different network manually.  If you are on a call when your phone moves out of coverage on the current network, the call will drop whilst the phone searches and connects to another network. You can then call back to continue the call.
Does both voice and data change network when on MultiNet?
Yes.  When roaming on alternative access networks you can access 2G, 3G and 4G, depending on which type of connection and service is available from the secondary network.
Does the handset show which network you are on?
It depends on the handset – some will show the roaming network name and others will still show you the primary network.  For example, the iPhone, shows the network name when roaming and Android phones will typically show both the primary network and the roaming network alongside each other.
Do all users on the Columbus Mobile account have to take MultiNet or is it per subscriber?
It is a per subscriber bolt-on so you can provide the service to exactly who needs it within your organisation.
Register your interest in MultiNet.
Do the big mobile networks really understand your business? Get the best of both worlds, the scale and resilience of the big networks combined with the flexibility and exceptional service provided by Columbus. Business Mobile Phones made easy. For a no obligation consultation including straightforward recommendations, call Columbus on 0333 240 7755 and speak to one of our dedicated Business Mobile Specialists or use the contact form.
Register your interest in MultiNet now.