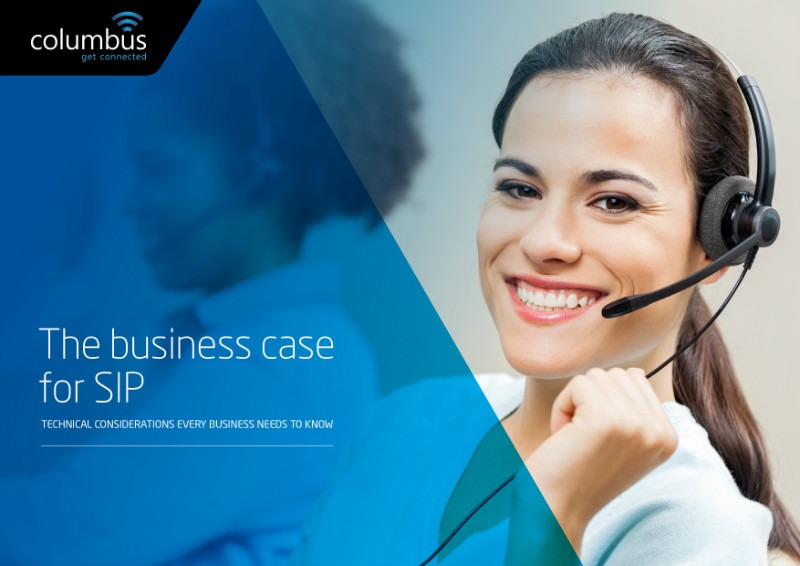 If you have not already moved to SIP, you should consider it now.
Over the past few decades, cultural and technological trends have dramatically transformed the workplace. Today, flexible working is a way of life. Employees now have greater control over their work-life balance than ever before, and employers understand that productivity is not confined to a desk. As such, adopting technology that enables a mobile workforce has become a business prerogative. Yet this need for new mobile tools is often at odds with other business demands. While many senior management teams are keen to stay ahead of the competition, they also want to keep costs down. Every investment is scrutinised, and new equipment or systems purchased today must adequately cope with depreciation and tech innovation long into the future. SIP trunking is a future-forward solution. Because it enables business agility, scalability and can bring about immediate cost savings, it is the ideal answer to these conflicting sets of business demands.
This eGuide looks at how SIP can help businesses cope in a changing world – taking into consideration the technicalities of installation, and how preparation is key for seamless telephony success. All businesses have different priorities. Some may be voice-critical, with the smallest period of downtime leading to disastrous results. Others may be heavily influenced by seasonal demands, so telephony systems must be easily scalable. Or, they may simply need to keep costs down. Whatever the situation, SIP has something to offer.
No physical lines
Because SIP trunking uses virtual lines rather than physical wires, businesses have greater control over their telephony infrastructure. This means having the power to consolidate voice and data over a single network, increase resilience, and put in place flexible inbound call routing (i.e. to mobiles or alternate office sites) so that calls are never missed.
Highly Scalable
SIP trunking's virtual nature means it is easy to scale the network to match demand. If a business requires more phone lines, it's simply a matter of asking the provider to activate more channels. And if or when demand decreases, trunks can easily be removed with a simple software configuration.
Cost-effective
For businesses that rely on ten or more channels of ISDN, switching to SIP can deliver immediate cost savings. SIP channel rentals and calls are typically up to 40% cheaper than traditional ISDNs, and businesses have the extra benefit of consolidating their voice and data services into one single line for further savings.
High Quality Audio
Over the past few years, bandwidth capabilities have exploded, giving way to high quality speech audio. Depending on the audio codec used, SIP can deliver speech quality that is on par, or better than, ISDN. The G.711 codec delivers high-definition digital audio and is recommended whenever bandwidth allows for it. G.729 delivers compressed mobile quality audio and is used when there are bandwidth restrictions.
Make the Switch to SIP
Having a thorough understanding of your current situation will give you a better idea of how the migration process will carry out. Also ask your SIP provider the right questions which will ensure a smooth transition and give you peace of mind.
Download the Columbus eGuide – The Business Case for SIP below for more valuable insights.
If you need advice or you would like to discuss your business telecoms and technology challenges why not speak to one of our friendly and experienced experts on 0333 240 7755. We would be delighted to help you.
Get in touch with Columbus UK today