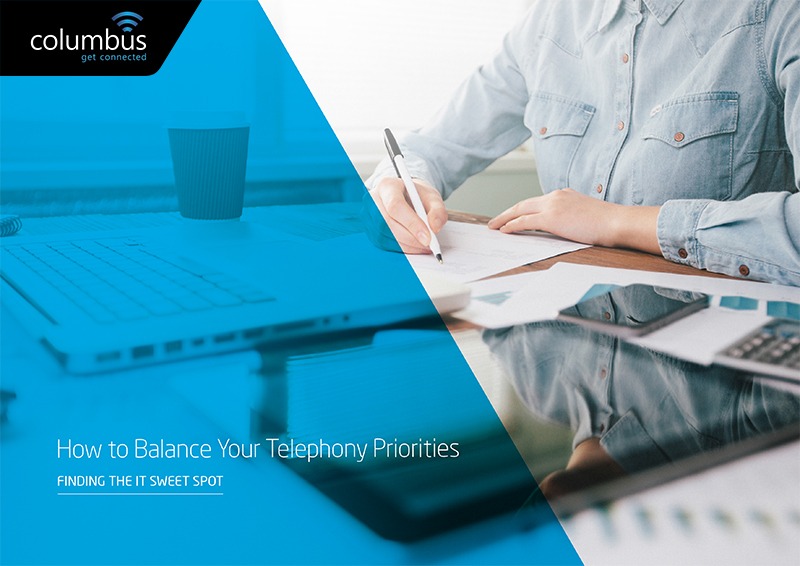 The Only Constant is Change
Today's IT decision makers are facing a rapidly changing digital landscape. The priorities of IT departments within businesses are evolving, driven by three distinct pressures:
The move from the ground to the cloud
We're not using 56k dial up anymore. The ubiquity of high bandwidth data connections has made cloud technology readily available to businesses of all sizes. As such, many are moving their on-premise infrastructure – servers, backups, phone systems and so on – to external cloud providers. Instead of large upfront investments in licensing and physical hardware, mid-size businesses are finding that a pay-for-what-you-use model that will scale with their growth ambitions is the way forward.
The rise of the mobile workforce
The days of employees commuting into a big city office for the 9 to 5 are numbered. The way people want to work has changed; flexible hours and remote working practices are becoming the norm. As a result, employees need to be able to access company systems from home or from out on the road. And IT departments must ensure all professional tools and applications are accessible across a range of personal devices, including smartphones, laptops or tablets.
More to do but less people to do it with
According to research by Computer Weekly, IT departments will have shrunk by as much as 75% in the period from 2013 to 2018. At the same time, they are being asked to do more than ever, expanding its remit into a more strategic role.  CTO's and IT Directors must now advise other areas of the business, such as Operations, Finance, Marketing and Procurement, on technology decisions and how they can deliver against the wider commercial goals set by the business. This must also often be balanced with day-to-day support, device management and usability requirements.
To remain competitive and relevant in this changing landscape, decision makers must shift their priorities. This eGuide will explore how IT leaders can deal with the increasing pressures that face them and offer practical approaches that will help you grow the IT function, power innovation and deliver tangible growth for the business.
Download the Columbus eGuide below to find out how you can balance your IT and telephony priorities.
If you need advice or you would like to discuss your business telecoms and technology challenges why not speak to one of our friendly and experienced experts on 0333 240 7755. We would be delighted to help you.
Get in touch with Columbus UK today