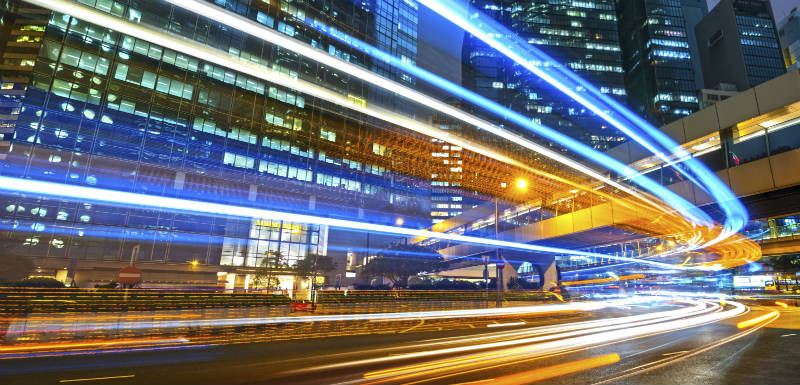 The Benefits of Converged Broadband
Whilst early adoptors have already made the move to Converged Broadband, hundreds of thousands of businesses across the UK still rely on legacy telephone line services such as analogue, ISDN2 and ISDN30 lines as well as a separate broadband connection for Internet applications. These businesses have to maintain separate systems for their voice and Internet services some of which rely on multiple suppliers for lines, calls, phone system maintenance and broadband which can be inefficient and time consuming to manage, especially if a fault occurs which requires communication with more than one party. Whilst these telephone line services have offered a reliable means for businesses to communicate for decades, the underlying copper-based and digital network infrastructures which support them are ageing, expensive to maintain, inefficient and provide little flexibility. BT also announced last year the end of life for ISDN which will happen in 2025. Whilst these legacy line services have afforded British businesses a great deal of reliability, they fall down in a number of other areas:
ISDN versus Next Generation Services
Cost – Compared to Next Generation IP Voice Services such as SIP Trunks, ISDN services are very expensive to install and add channels. Monthly channel rental is increasingly expensive, especially from the biggest national operator. If you are not in a position to consider moving to next generation services at least consider an alternative supplier which will provide like-for-like line services, improved customer service, quicker response and call handling times and vastly improved pricing for line rental and calls. Columbus, like other alternative suppliers has longstanding wholesale partnership arrangements with Openreach, a division of BT which allows us to provide the same line products whilst giving us access to Openreach systems to place orders, raise tickets and book engineers through the Equivalence Management Platform (EMP) which is provided to all Openreach partners.
Flexibility – Analogue and ISDN lines offer limited capacity. If your business is growing and you need to increase telephone line capacity but you have already reached your limit, (30 channels on ISDN30 for example) you will need to install an additional ISDN bearer to add a minimum of 8 channels or more which is very expensive. SIP trunks in comparison are far more cost-effective, quicker to deliver additional channels and there is no limit to the number of channels you can maintain on a single endpoint, subject to the bandwidth provided by your Internet connection.
Telephone Numbering – despite the inexorable shift to online business operations, being easily reachable by phone is still incredibly important to most businesses. The legacy telephone line services that are still in use can cause businesses issues when they move premises as the telephone numbers associated with their fixed lines cannot be moved between exchanges, meaning that business face losing their numbers or paying very expensive remote call forwarding charges to ensure they do not lose calls. Neither scenario is ideal. Next generation services such as hosted business phone systems and SIP trunks do not suffer this disadvantage as the services are hosted and managed reliably and securely from datacentres across the country. This means there is no link between a telephone exchange and the telephone numbers provided to a business. If a business does move, they can be assured that their telephone numbers will remain fully operational wherever they go.
Disaster Recovery – The options to recover from a service affecting fault on traditional line services are very limited, expensive and antiquated compared to the vastly superior disaster recovery capabilities of either SIP trunks or hosted business phone systems. ISDN does offer some resilience options such as the delivery of separate ISDN cables from separate telephone exchanges but they are incredibly expensive and if you are not prepared to empty your company's wallet, the only means to divert calls during a fault is to contact the service provider who will request a divert to a single number which can be completely inadequate for businesses with high inbound call volumes. SIP trunks and hosted phone systems provide comprehensive disaster recovery options far beyond what can be provided on ISDN. For example a SIP Trunk Resilient Design Plan can deliver fully automated call routing to alternative offices or numbers when the primary site is unreachable for example. Diverts can be set up quickly and easily which cover every DDI telephone number which is a big plus compared to ISDN.
So what is the alternative?
Whilst many UK businesses still run legacy line services and broadband separately, next generation communications technology has moved on at great pace and matured, giving businesses the opportunity to converge voice and data services over a single, Converged Broadband service using a variety of broadband access types to suit any size of business:
Converged Broadband – for small sites with up to 10 voice channels supported.
Converged FTTC Broadband – for office requirements with up to 30 voice channels.
Converged Fibre Ethernet – for larger office and call centre requirements, support for hundreds of voice channels can be provided depending upon the bandwidth selected.
Once the converged broadband is in place businesses can confidently make the jump to IP voice services (either a cloud based telephony service, hosted business phone system or an IP-enabled, premise-based phone system with SIP trunks as opposed to ISDN lines for example). This is because voice traffic takes priority on a percentage of the available bandwidth on each connection ensuring high call quality and reliability which customers are accustomed to when using ISDN. With Converged Broadband you only need to buy one service to cover your voice and data requirements.
The benefits of  Converged Broadband approach
Reduce running costs – why pay for traditional lines, calls, broadband and phone system maintenance separately when you can get high quality, reliable, internet and IP telephony access on a single line, from one supplier?
Save time – your business communications should not be difficult to manage on an ongoing basis. If they are at present you could benefit from converged services which are simpler to manage with a single bill and point of contact for everything provided.
Embrace new technology easily – Converged Broadband allows you to migrate easily to next generation Hosted Telephony services or SIP Trunks which help you replace legacy ISDN and broadband services saving you time, money, improving efficiency and reducing complexity within your business.
Reduce complexity – there is no need to maintain separated systems and networks for your voice and data services, these can be easily integrated and managed via a single network, data switch and managed router which provides support for Internet access and telephony for all users.
Disaster Recovery – whilst Converged Broadband provides a single connection to a customer's premises for voice and data purposes, accompanied with managed Cisco hardware and an exacting service level agreement, the services can be supplemented with fully automated backup services where access to hosted applications or call handling is critically important. When combined with either a hosted phone system or SIP Trunks, the Disaster Recovery options really open up with automated divert plans to alternative numbers and sites for example which can be implemented very simply, quickly and at very low cost.
 Converged Broadband Service Highlights
Choice of Access Types to suit all business types and sizes – ADSL, FTTC, Ethernet.
High capacity and flexible connectivity options up to 1 Gbps.
Fully managed and monitored Cisco Hardware.
Fully Quality of Service (QoS) enabled and guaranteed voice quality for high quality voice calls that is unaffected by data on the same line.
Comprehensive service level agreements which cover delivery, performance, availability and time to fix, giving you peace of mind and leaving you free to run your business.
Benefit from the significant cost savings of consolidating your voice and data on one connection that make IP telephony for small / branch offices and homeworkers more affordable.
To find out more or to discuss your own business challenges feel free to have a chat with a Columbus connectivity expert. There's no obligation and we always focus on resolving business issues with as little technical jargon as possible. Call us on 0333 240 7755 or use the contact form.